NCERT solutions for Class 11 Accountancy provides a wide range of concepts and an introduction to the subject which includes all the questions provided in the NCERT class 11 books.
Accountancy or Accounting is a structure that is meant for measuring trading activities, actioning of information into reports and making the findings obtainable to the decision-makers. The documents, which liaise these findings about the achievement of an organisation in monetary terms, are called financial statements. Accounting is comprehended as a 'Business Language'.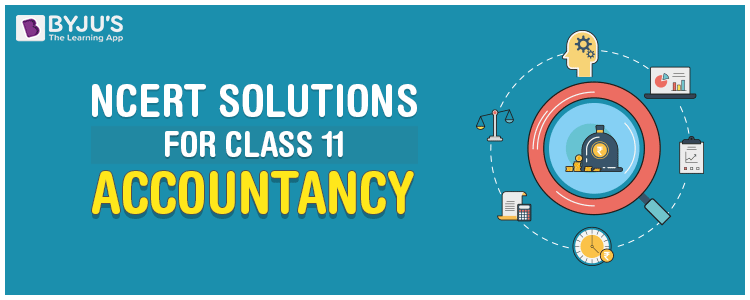 NCERT solutions for class 11 Accountancy, chapter wise is given below.
However, a business may have plenty of facets which may not have financial traits. As such, a better way to comprehend accounting could be to call it the 'The Language of Financial Decisions'. Accountancy is the custom of recording, classifying and reporting of the business transactions for a business entity. It furnishes feedback to the management regarding the financial results and status (position) of a business firm. The modern field was established by the Italian mathematician Luca Pacioli in 1494.
The procedure of recording and abridging financial transactions is known as 'BookKeeping'. When the data is processed in reports for the use of an individual or an establishment outside the organisation, the process is called 'financial accounting'. The use of this data also makes it possible to predict the future financial developments, scrutinize different scopes of business and assess business prospective.
The above mentioned is the syllabus for Class 11 CBSE syllabus. For more solutions and study materials of NCERT solutions for Class 11 Accountancy, visit BYJU'S or download the app for more information and the best learning experience.