NCERT Solutions for Class 11 Business Studies provides a wide range of concepts and introduction to the subject which includes all the questions provided in the NCERT books.
Business studies is a curriculum subject that adopts areas like – marketing, accounting and economics. Its study amalgamates the concepts of finance, marketing, accountancy, economics and organizational studies. Business Studies is a comprehensive subject in Social Science, allowing the meticulous study of a span of skills such as finance, organisation, accountancy, marketing and human resources management.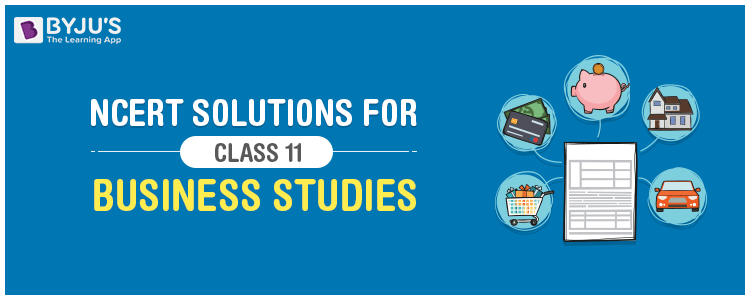 NCERT solutions for Class 11 Business Studies, chapter wise is given below.
A study of business is an expanse of focus within an academic agenda taught at an academic establishment, which occurs mainly around some characteristics of the conduct of business in the community level, national or universal marketplace.
Students attain good scores in their examinations when they are provided with the best books. One of the best books is NCERT Solutions For Class 11 Business Studies. NCERT Class 11 syllabi is an accomplished resource for the students. Business studies are taught in various other countries like – Argentina, Brazil, Canada, India, Ireland, Singapore, South Africa, United Kingdom (UK), Zimbabwe.
The above mentioned is the syllabus for Class 11 CBSE syllabus. For more solutions and study materials of NCERT solutions for Class 11 Business Studies, visit BYJU'S or download the app for more information and the best learning experience.
Access and download NCERT class 11 Books here.